Do you think you are prone to dewlap? Have you started to notice the appearance of a bag of skin under your chin? All of us at some point in our lives have the time to get old is inevitable, something we cannot escape.
Our skin becomes flaccid, it loses its elasticity and firmness, and little by little it begins to create bags and to sink; thus forming the feared jowls.
Almost everyone develops jowls as they age. It happens because your skin becomes thinner and less elastic over time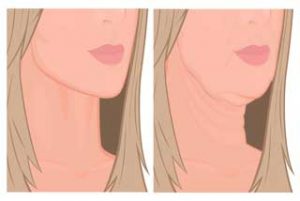 You may be lucky enough to have a genetic predisposition that delays the appearance of this leather bag under your chin, however, whether you are a man or a woman, you are very likely to start noticing with dismay that flaccid jowl under the face.
Here we will give you useful tips to reduce your chin fall once and for all, and without being exposed to expensive cosmetic products or surgery.